COMPREHENSIVE FUNCTIONAL CAPACITY EVALUATION (FCE)
DISABILITY EVALUATIONS AND FALL PREVENTION SOLUTIONS
WHAT IS A FUNCTIONAL CAPACITY EVALUATION (FCE)?
Functional capacity is the ability to perform daily activities that necessitate sustained aerobic metabolism. The combined efforts and health of the skeletal muscle, cardiovascular, and pulmonary systems are what dictate a person's functional capacity.
According to AOTA, "A functional capacity evaluation (FCE) evaluates an individual's capacity to perform work activities related to his or her participation in employment".
What is a Functional Capacity Evaluation (FCE)?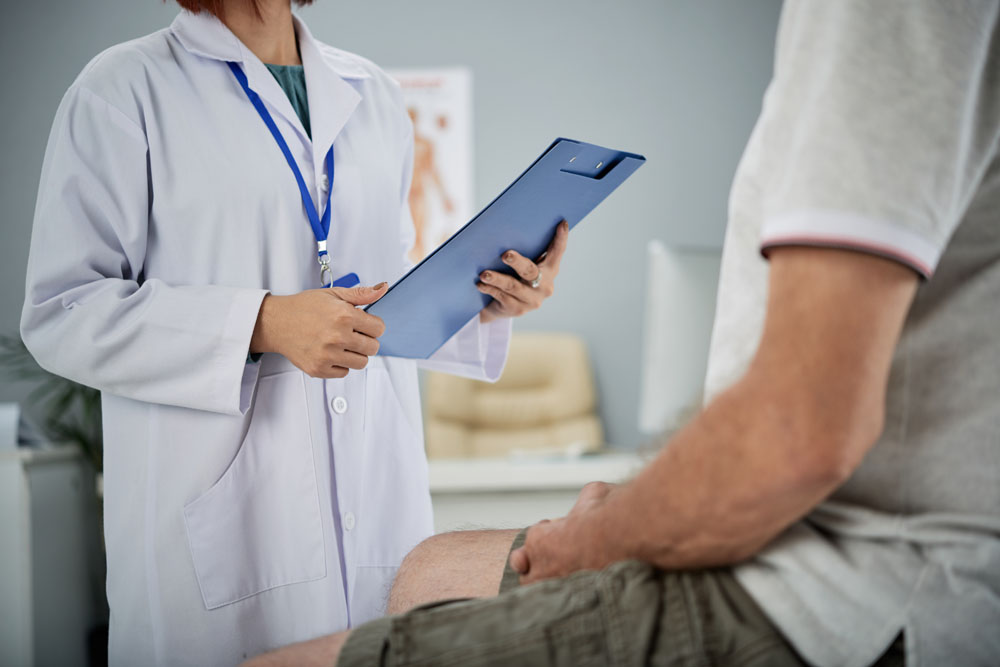 A Functional Capacity Evaluation (FCE) is a comprehensive battery of performance-based tests that are commonly used to determine a person's ability for work, activities of daily living, or leisure activities.
Functional Capacity Evaluation Definition: According to RiemerHess, "A Functional Capacity Evaluation ("FCE") involves a battery of objective of tests, practices, and observations to evaluate your physical ability to function in different areas.  The final report can help demonstrate the aggregate impact of your symptoms on your ability to perform essential work functions".
What is a Disability Functional Capacity Evaluation (FCE)?
A Disability Functional Capacity Evaluation (FCE) is a comprehensive evaluation of physical ability and residual functional capacity to perform work that is specifically focused on disability benefits eligibility. Typical applications include Short Term Disability (STD), Long Term Disability (LTD), Social Security Disability Insurance (SSDI), Supplemental Security Income (SSI) Workers' Compensation.
Why Do We Need Functional Capacity Evaluations (FCEs)?
The need for functional evaluation was identified in the 1980s by workers' compensation systems that required specific information about worker functional capacities and limitations to expedite the return-to-work process. Historically, return-to-work decisions were based upon diagnoses and prognoses of physicians but did not include objective measurements of worker functional abilities and job match demands.
Physical therapists, whose core competencies include functional evaluation, began to develop functional capacity tests for comparison to the physical demands of jobs and occupations. These functional tests initially examined and evaluated the ability of a worker to perform physical job match conditions as described by the US Department of Labor in Selected Characteristics of Occupations as Defined in the Revised Dictionary of Occupational Titles.2 and The Revised Handbook for Analyzing Jobs.
Functional examination/evaluation, combined with diagnoses and prognoses by physical therapists has emerged as a valid and effective tool to support a safe return to work, activities of daily living or leisure activities after an injury or illness.
What Are Functional Capacity Evaluations (FCEs) Used For?
The Functional Capacity Evaluation quantifies safe functional abilities, and is a pivotal resource for:
Return-to-work and job placement decisions.
Disability evaluation.
Determination of how non-work-related illness and injuries impact work performance.
Determination of function in non-occupational settings.
Intervention and treatment planning.
Case management and case closure.
What Responsibilities Do We Have in Administering a Functional Capacity Evaluation?
We ensure that the FCE is appropriate for the evaluee.
We ensure that the tasks of the FCE can be performed safely.
We uncover any medical conditions that may impact work abilities.
We review and consider medical restrictions for safety.
We check and make sure that conflicts of interest with all parties involved in the FCE process are identified and managed to ensure objectivity.
We review medical records, especially objective diagnostics.
Who Can Perform a Functional Capacity Evaluation (FCE)?
An FCE includes neuromusculoskeletal screening and kinesiological assessments. The tests are performed to analyze root causes of an evaluee's dysfunction; therefore, an FCE should be performed by a physical or occupational therapist and should not be delegated to support staff who cannot perform PT examination/evaluation procedures within their scope of practice.
What is Tested During a Functional Capacity Evaluation (FCE)?
Examples of items we evaluate include but are not limited to:
Balancing – Maintaining body equilibrium to prevent falling when, walking, standing, crouching or running.
Carrying – Transporting an object, usually holding it in the hands or arms.
Climbing – Ascending or descending ladders, stairs, scaffolding, ramps, poles, etc.
Crawling – Moving about on hands and knees or hands and feet.
Finger Dexterity – Ability to move the fingers and manipulate small objects with the fingers rapidly or accurately.
Fingering – Picking, pinching, or otherwise working primarily with fingers rather than with the whole hand or arm.
Handling – Seizing, holding, grasping, turning, or otherwise working with hand or hands.
Kneeling – Bending legs at knees to come to rest on knee or knees.
Lifting – Raising or lowering an object from one level to another.
Manual Dexterity – Ability to move the hands easily and skillfully.
Pulling – Exerting force upon an object so that the object moves toward the force.
Pushing – Exerting force upon an object so that the object moves away from the force.
Reaching – Extending hand(s) and arm(s) in any direction.
Sitting – Remaining in a seated position.
Standing – Remaining on one's feet in an upright position at a work station without moving about.
Stooping – Bending body downward and forward by bending spine at the waist.
Walking – Moving about on foot.
How Much Does Functional Capacity Evaluation Cost?
According to MDsave, the national average cost of a functional capacity evaluation is about $1,786. THIS IS NOT THE COST OF YOUR FCE!
Contact Measurabilities today to get an accurate cost estimate for your Functional Capacity Evaluation.
On a Personal Note
…for more than 20-years, we have been using FCEs to guide decision making regarding work capacity. It is one of the best ways to see a person in action performing goal directed activities. For the trained clinician, who understands and can analyze motor and performance patterns, and who understands the world of work, this is the best method to identifying a person's workability. Where else can you see that, in a 10-30-minute medical office visit? Determining workability requires a linear thinking clinician like the type we have at MEASURAbilities.
OUR PROMISE; WE WILL PROVIDE, EVERY TIME!
– Exceptional customer service and attention to detail; no compromise and no excuses.
– Specialists in the field; our expertise becomes your asset.
– An unforgettable Human Experience; we care and enhance the quality of lives around us and it shows.