SAFETY GRAB BAR INSTALLATION
AND HOME SAFETY SOLUTIONS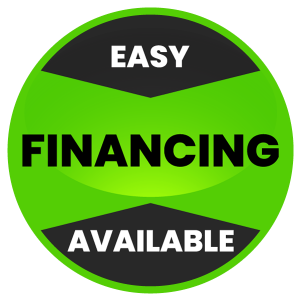 CLINICALLY GUIDED, FALL PREVENTION HOME SAFETY SOLUTIONS, CUSTOMIZED FOR YOUR INDIVIDUAL NEEDS
MEASURAbilities Home Safety provides clinically guided home safety solutions for fall prevention in your home. Our physical ​and occupational therapists provides free home safety assessments. Following customized recommendations for fall prevention and ​home safety modifications, the MEASURAbilities Home Safety installation team completes the circle of care by providing licensed, bonded and insured installation of a variety of fall prevention products. We are not a handyman service. Fall prevention requires addressing ​individual client needs, based on their physical status, limitations and environmental concerns.
Safety Grab Bars ​(variety of styles, sizes, finishes)
Non Slip Treatment (floors, showers, tubs)
Shower Inserts
Barrier-Free Showers

Full & Partial Bathroom Remodels
Custom Railing (indoor, outdoor, pool)
Custom Ramps
Elevated Toilet & Elevated Seats
Shower Chairs
Transfer Benches
Custom Shower Decking Inserts
Superpoles
Handheld Showers
Mobility Aides
Wheelchairs & Transfer Chairs
How Professionally-installed Home Safety Solutions Prevent Injuries
Installing grab bars is only a piece of the solution. It's critical to know exactly which products are best and where they should be placed based on your health, environment and other factors. Having our trained professional perform a home safety assessment should always be your first step to reducing your risk of falling in the home.
Scared of Falling in the Shower? What You Need to Know
Are you scared of falling in the shower? Do you worry about showering because you might fall?
If you answered yes, than you are among many people who share this same concern.
Bathrooms are the number one place falls occur in the home. Falls occur in the bathroom due to risk factors such slippery wet surfaces such as bathroom floor, bathtub or shower and lack of safety bars to hold on to, improper shower seating, reaching up to grab for bathing products and stepping over shower ledges for entry and exit.
Slippery surfaces, safety grab bars, shower chairs and other bathroom safety concerns can easily be addressed with our free home safety assessments performed by a CAPS-certified physical and occupational therapist.
Our occupational therapist will provide clinically guided recommendations for you in your own environment. It's critical to have proper placement and location before installing safety grab bars, understand the types of safe bathing/shower chairs you might need and other safety recommendations you may not be aware of.
We also provide non slip treatment for floors, tub and shower. This simple, easy and inexpensive treatment leaves no visible change to the appearance of your floor, shower or tub. The only time you will notice these areas have been treated, is you will have better friction when these areas are wet.  Non slip floors are critical to reduce falls in the shower and bathroom area. It's important to have the bars along with the non slip floor treatment to ensure you reduce your risk of falling in the shower.
Once we've provided you with personalized recommendations outlining what you need to prevent falls in the shower, we will schedule your installation. We are licensed, bonded and insured. All our products and services are warrantied. We want to ensure you have what you need, are safe and have quality products.
Don't rely on a handyman to install something that has to do with your health or a recent diagnosis. It's very important that your fall prevention needs are addressed by someone who understands your body, your diagnosis and your challenges – a fall prevention home safety expert.
Call today for your free home safety assessment 480-214-9725.
Elderly Falls – Statistics
Slips and falls are the leading cause of injuries or death among older adults. The fear of falling can negatively impact your loved ones' quality-of-life as strongly as an actual fall. Here are some stats from the Center for Disease Control to consider:
One out of five falls causes a serious injury such as broken bones or a head injury.
Each year, 3 million older people fall and are treated in emergency departments for their injuries.
Over 800,000 patients a year are hospitalized because of a fall injury, most often because of a head injury or hip fracture.
Each year at least 300,000 older people are hospitalized for hip fractures.
40% of nursing home admissions are due to falls.
More than 95% of hip fractures are caused by falling, usually by falling sideways.
Falls are the most common cause of traumatic brain injuries (TBI).
In 2015, the total medical costs for falls totaled more than $50 billion. Medicare and Medicaid shouldered 75% of these costs.
OUR PROMISE; WE WILL PROVIDE, EVERY TIME!
– Exceptional customer service and attention to detail; no compromise and no excuses.
– Specialists in the field; our expertise becomes your asset.
– An unforgettable Human Experience; we care and enhance the quality of lives around us and it shows.