DISABILITY FUNCTIONAL CAPACITY EVALUATION (FCE)
DISABILITY EVALUATIONS AND FALL PREVENTION SOLUTIONS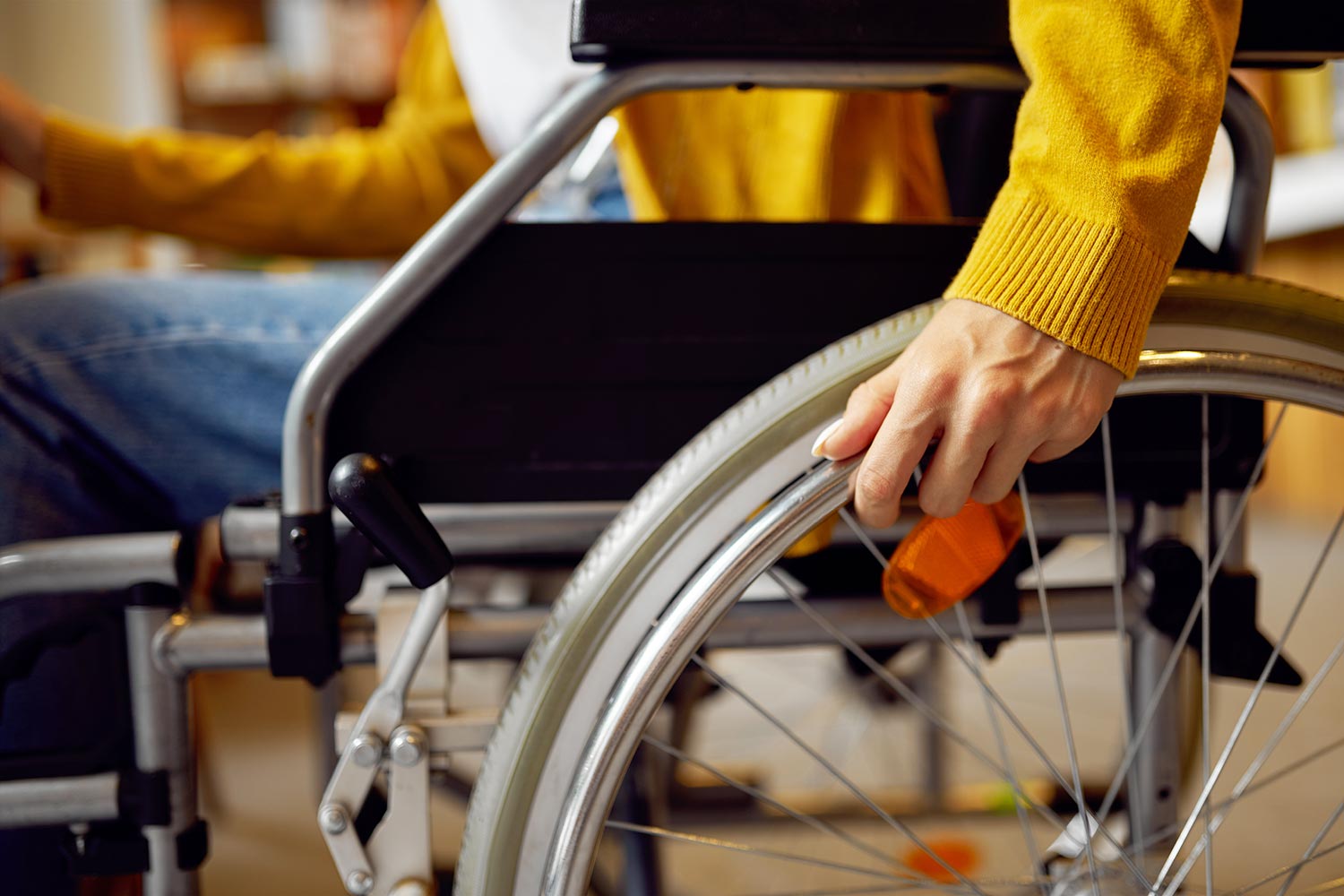 WHAT IS A DISABILITY FUNCTIONAL CAPACITY EVALUATION (FCE)?
DISABILITY FUNCTIONAL CAPACITY EVALUATION SERVICES IN ARIZONA
A Disability Functional Capacity Evaluation (FCE) is a comprehensive evaluation of physical ability and residual functional capacity to perform work that is specifically focused on disability benefits eligibility. Typical applications include Short Term Disability (STD), Long Term Disability (LTD), Social Security Disability Insurance (SSDI), Supplemental Security Income (SSI) Workers' Compensation.
Applying for Disability is Confusing
There is a wide variety of compensation and insurance policies. When an individual becomes disabled and stops working, they must carefully review the terms of their coverage options. Many policies or programs require very specific information in order to determine whether an individual is disabled.
Functional Capacity Evaluations (FCEs) Can Provide The Information You Need
Insurers commonly deny or terminate disability claims, along with the appeals for them. When insurers do this, they hope that you do not pursue legal action so they can keep from paying you. Many times, claims are denied due to a lack of functional data.
Physicians frequently are not comfortable (or trained) to provide the type of information the insurers need. Many times, physicians will accidentally fill disability forms out incorrectly. The physicians are not at fault, the information that is required is extremely technical and hard to measure. While the following list is not meant to be all inclusive, it includes many of the conditions that can be disabling, and can benefit from obtaining a Disability Functional Capacity Evaluation:
Bipolar Disorder
Chronic Fatigue
Complex Regional Pain Syndrome
Depression
Irritable Bowel Syndrome
Peripheral Neuropathy
Post-Traumatic Stress Disorder
Cognitive Impairments
Medicine Side Effects
Cancer
Multiple Sclerosis
Sleep Apnea
Fibromyalgia
Rheumatoid Arthritis
Osteoarthritis
HIV/Aids
Stroke
Seizure Disorder
Lyme Disease
Amputations
Spinal Cord Injury
Genetic Disorders
A Disability Functional Capacity Evaluation report will provide you with a list of restrictions and limitations, both physical and cognitive, that prevent you from working. The testing is objective and is meant to address the typical concerns that disability insurance providers have.
The test results, together with your doctors' records, or anything else that supports the disability claim, are submitted with the disability application. Doing so could potentially shorten the time you have to wait for a claim determination and strengthen your chances of being approved.
Disability Functional Capacity Evaluations (FCEs) Can Detect Impairments For Eligibility
Communicative (Expressive/Receptive)
Mobility (Orthopedic Or Neurological)
Manipulation/Dexterity (Orthopedic Or Neurological)
Orthopedic Or Neurological (Limited Strength, Rom, Sensation, Etc.)
Respiratory Or Cardiovascular
General Physical Debilitation (Fatigue, Weakness, Pain, Etc.)
Balance, Agility, Positional Tolerance (Walking, Standing, Sitting, Climbing)
Cognitive (Learning, Thinking, Processing Information And Concentration)
Psychosocial (Interpersonal And Behavioral)
What Responsibilities Do We Have in Administering a Disability Functional Capacity Evaluation?
We ensure that the FCE is appropriate for the evaluee.
We ensure that the tasks of the FCE can be performed safely.
We uncover any medical conditions that may impact work abilities.
We review and consider medical restrictions for safety.
We check and make sure that conflicts of interest with all parties involved in the FCE process are identified and managed to ensure objectivity.
We review medical records, especially objective diagnostics.
Who Can Perform a Disability Functional Capacity Evaluation (FCE)?
An FCE includes neuromusculoskeletal screening and kinesiological assessments. The tests are performed to analyze root causes of an evaluee's dysfunction; therefore, an FCE should be performed by a physical or occupational therapist and should not be delegated to support staff who cannot perform PT examination/evaluation procedures within their scope of practice.
What is Tested during a Functional Capacity Evaluation (FCE)?
Examples of items we evaluate include, but are not limited to the following.
Baseline Health History
Vitals
Physical Movement
Range Of Motion
Strength
Agility & Balance
Grip & Pinch Strength
Visual Acuity
Fine Motor Dexterity (Speed And Accuracy)
Manual Dexterity (Speed And Accuracy)
Fingering And Handling
Stamina And Endurance
Movement And Positional Tolerance
Aerobic Capacity
Ability To Push & Pull,
Ability To Lift And Carry
On a Personal Note
We realize that all too frequently, disability determination decisions are made without objective data. Whether you are an individual that has been denied or cut off, an attorney needing valid and reliable data for your case or anyone else that is trying to measure an individual's function due to a potential disability scenario, we can help! The Disability Functional Capacity Evaluation is designed to provide focused measurabilities in the areas typically requested by the Social Security Administration or disability carriers. We can modify the individual test protocols to suit specific carriers as indicated. Disability forms will be completed for the referral source based on the results of the evaluations performed.
OUR PROMISE; WE WILL PROVIDE, EVERY TIME!
– Exceptional customer service and attention to detail; no compromise and no excuses.
– Specialists in the field; our expertise becomes your asset.
– An unforgettable Human Experience; we care and enhance the quality of lives around us and it shows.