Caring For Aging Parents Checklist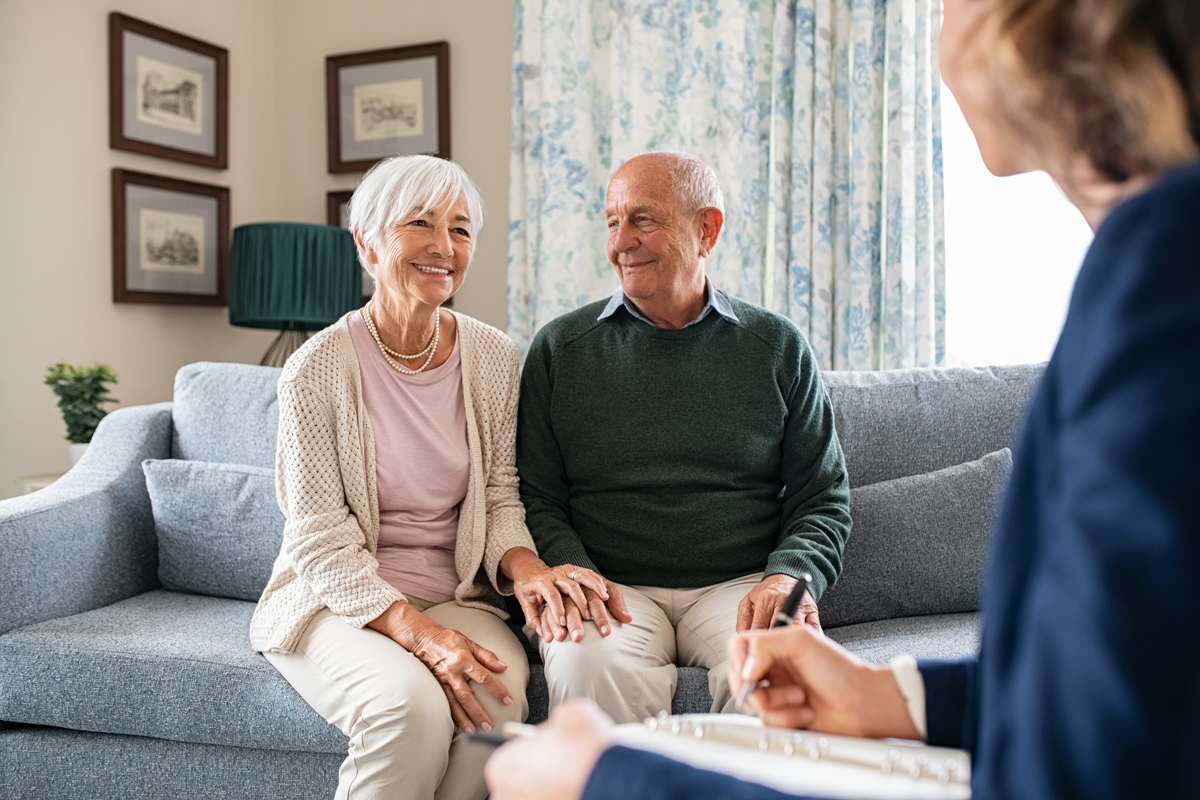 There are many different things to figure out once you've decided to care for an elderly loved one. Follow our complete checklist for caring for aging parents below.
Caregiving
Caring for aging parents checklists should always start with care. Be aware that you'll likely have to re-visit your care plans throughout the years.
Here are a few considerations for care options:
Put the family members' caregiving roles in writing. Make sure all family members agree to the plan.
Figure out what to do with pets, if applicable, when the elderly individual's health becomes a major issue.
Explore various care options, including independent, assisted and memory care communities.
Meet with your loved one's doctor as regularly as possible regarding their physical and mental conditions.
Health And Medical Concerns
Being able to understand their medical needs is a crucial step towards properly caring for them.
Work with your loved one to do the following:
Complete paperwork at the doctor's office to view and discuss medical records.
Provide transportation for your loved one to and from the doctor's office.
Monitor all medications. Ensure that they are taking pills and getting refills when needed.
Legal Matters
Even while your loved one is healthy, it is a good idea to start taking care of future legal needs.
Become an authorized user on their accounts. This allows you to regularly pay bills for them.
Collect important documents, such as birth certificate, insurance policies, deeds to property, citizenship papers, death certificate of spouse or parent, deeds to cemetery plots, marriage certificate, divorce decree, military discharge papers and pension benefits.
Help your loved one with any necessary legal documents. Have them grant you power of attorney so you can make decisions on their behalf.
Set up a meeting with a elder law specialist. These lawyers can help manage and protect assets.
Financial
No checklist is complete without addressing your loved one's financials.
Here are a few things to watch for when it comes to getting affairs in order:
Investigate public benefits like Medicaid, Medicare, Social Security Disability Insurance and other programs.
Go over retirement and insurance plans. Check if your loved one has any life insurance, long-term care insurance, disability coverage, workplace health insurance or pension benefits.
Find tax breaks that may be available for healthcare costs, short-term health aid or help paying for out-of-pocket expenses like home remodels to make everything more accessible.
Home Safety
Follow this guide to ensure the home is as safe as possible:
Floors
Keep paths free of any furniture in each room of the house.
Secure all throw rugs with double-sided tape or nonslip backing.
Make sure there are no other objects, such as papers, boxes, shoes or blankets on the floors.
Keep all wires securely taped or coiled next to walls.
Kitchen
Keep most frequently used items on the lower shelves.
Have a sturdy step stool in the kitchen, if needed.
Bedrooms
Tub and/or shower floors should have nonstick rubber mats.
Have grab bars to use for getting in and out of the tub.
Grab bars can be placed around the toilet, as well.
Bathrooms
Light(s) should be near the bed within reach.
Light the path from the bed to the bathroom well with nightlights.
Stairs
Remove any loose objects from the stairs/steps.
Fix any broken or uneven steps.
Make sure there is no loose or torn carpeting in the area.
Have sufficient lighting above the stairways.
Make sure there is a light switch at the bottom and top of the staircase.
Have handrails on both sides, making sure they are not loose or broken.
Handrails should run the full length of the stairway.